Benton First United Methodist CHurch
Here at Benton First United Methodist Church, we seek to live out the mission God has given us: We are rooted in Christ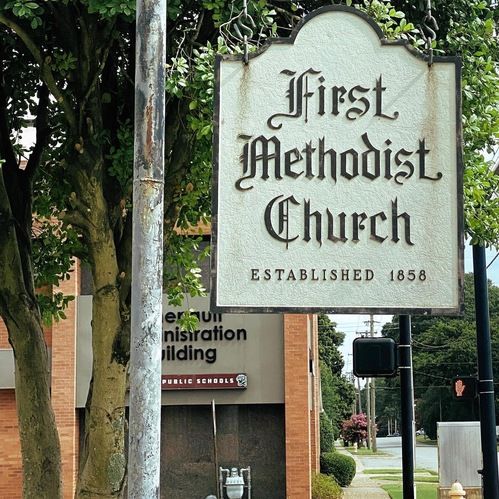 We don't just want you here, we need you! We need people who think differently than us. We need people who look and act differently than us. Because we believe that God's love is over all God's works (Psalm 145:9) we want to share in that love with you, regardless of what faith background you come from, what color your skin is, what your native tongue is, or who you love. Here you are welcome and here you will be loved, by God and by us!
At this moment, the recommendation based on the data is for FUMC Benton to suspend in-person worship. After meeting with our congregation's COVID-19 Taskforce, we have decided to suspend in-person worship through the end of January. Please continue to be in prayer for one another and the Church. Please do your part to help stem the tide of this terrible disease. Please know that we love you and miss you. If you have any questions, please don't hesitate to call or email.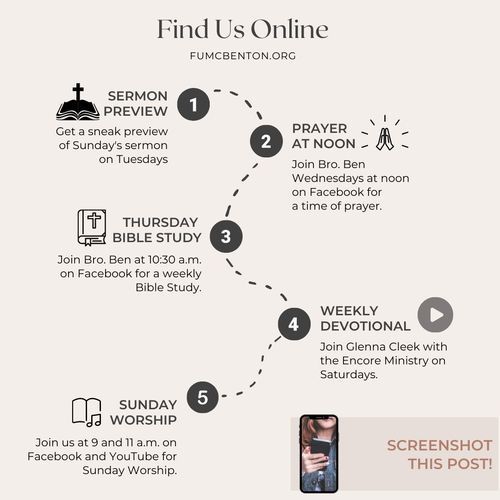 click here for
the latest media
Click on the link to the right to listen to the latest Sunday Sermon, Weekly Bible Study or other media items posted. It is a good way to stay updated through our podcasts and videos. For a full list, click the button below.