Whoever you are, wherever you're from, you are welcome here.
Our Student Ministry is led by Daniel Curry.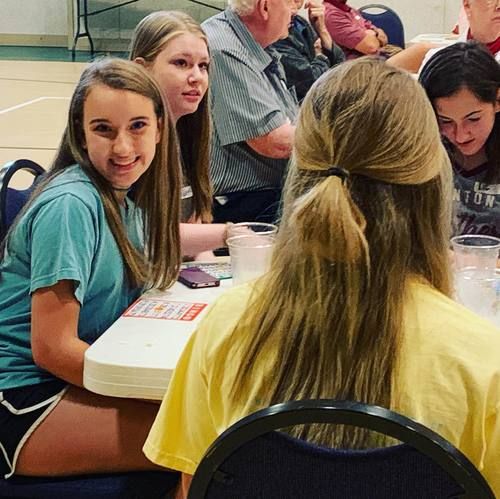 Wednesday Night Small Groups
Join us for meaningful small group ministry where our Students have a chance to grow in faith and to dive into the Bible. These grade based groups will learn how to apply Scripture to their lives and how best to live out their faith in Christ.
The Bridge Wednesday Night
This exciting ministry for our 5th and 6th grade students meets from 5:30-7:00 in the Bridge Room. It is a time of small group Bible teaching and faith growth. This is a time for students to feel the love of God and build relationships with one another.
It all begins from 5:00-5:30pm for Snack N Yak
(5th – 12th Grade). This snack supper is followed by Youth Group, a time of fun, faithfulness, and worship from
5:30-6:30pm for Youth Students in 7th-12th Grade.
The Bridge Sunday Night kicks off at 4:00 every Sunday! It is a time of fun and fellowship that allows our students to grow in God's grace and love. At 5:00 we move to our snack Supper, Snak N Yak from 5:00-5:30.
We'd love to hear from you. Fill out the form below to get started.